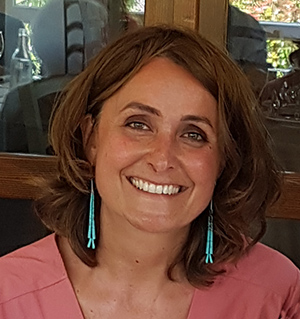 My name is Francesca, I am a qualified and licensed tourist guide (in Italian, German and English languages) and I've got a Diploma in Interpreting and Translation of Bologna University. I am a member of Forlì-Cesena Guide Association.
The legend of Caterina has survived the centuries and has always been part of Romagna heritage despite the fact that she came from Milan Court. Our territory has kept remarkable traces of her history, not only in the architecture of the castles but also in the impressive and powerful tales and legends, an emotional heritage which we want to convey.
Together with our food and wine products, our stunning landscapes and the deep sense of hospitality of our people you are assured to spend a pleasant stay that is going to leave you a lasting impression.
Enjoy the Caterina Sforza Experience!
ROCCA DI RAVALDINO – FORLI'
ROCCA DI RIOLO TERME - RIOLO TERME (RA)
ROCCA DI IMOLA – IMOLA (BO)
ROCCA DI DOZZA – DOZZA (BO)
ROCCA DI BAGNARA - BAGNARA DI ROMAGNA (RA)
FORTEZZA DI CASTROCARO - CASTROCARO TERME (FC)
CASTELLO DEL CAPITANO - TERRA DEL SOLE (FC)
INGRESSO DELLA CITTA' FORTEZZA